Spencerville, ON: Buckler SALE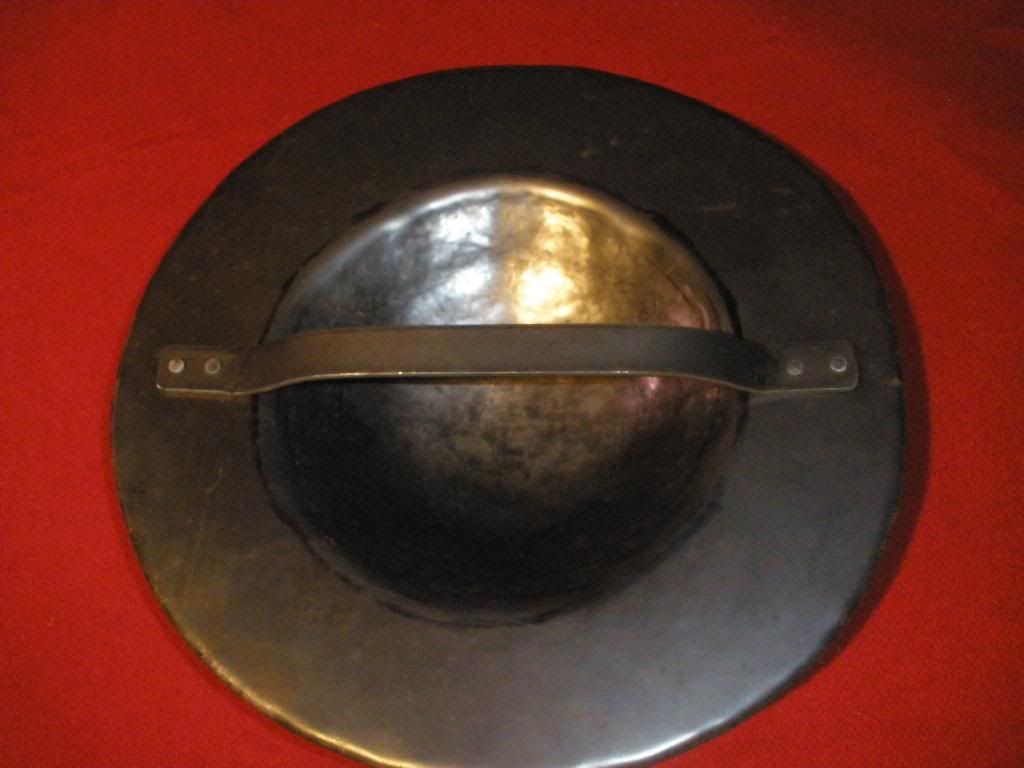 Buckler 12" dia. Hot-Rolled mild steel with munitions grade finish. Rolled outer edge for extra strengh. Simple metal hand grip. Buyer pays shipping.
Price: $50.00 CAD
email:
Date entered: 03/02/3911
AD#1112
Spencerville, ON: Jack-Chains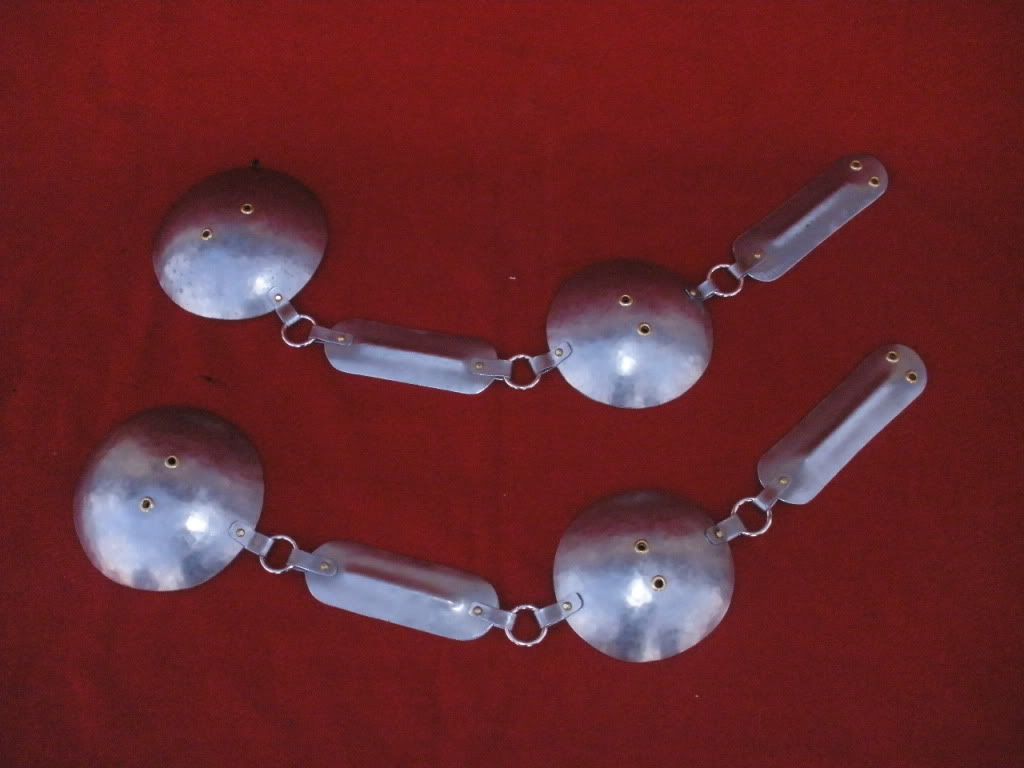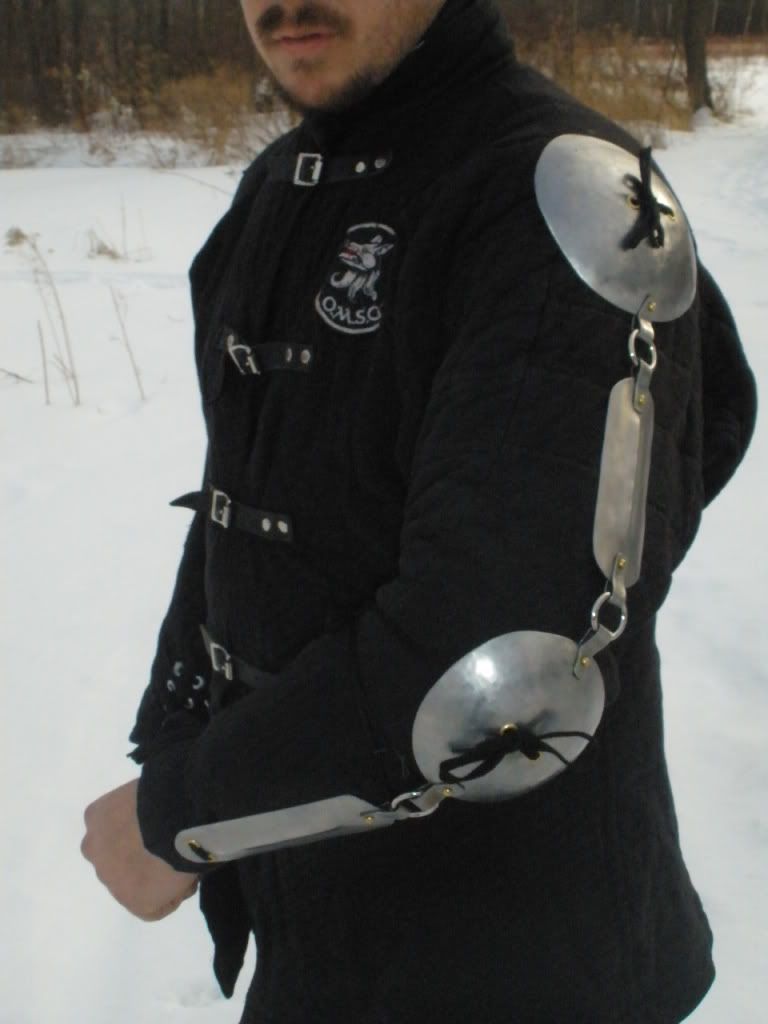 For Sale Jack-Chains medieval armour worn by foot-soldiers and men-at-arms. Attaches to gambeson and provides added protection to the arms, shoulders and elbows. Made with 16ga mild steel. Sized for 21-23 arm length. Allow one - two weeks delivery, buyer pays shipping.
Price: $65.00 CAD
email:
Date entered: 02/27/2011
AD#1107
Spencerville, ON: Gorget SALE!!!
For Sale: Gorgets medieval neck and throat protection. Features rolled upper edge for added comfort and safety. Adjustable two peice design. Three sizes available, ranging from 15 - 17\" neck size. Various sizes in stock and ready to ship. Buyer pays shipping.
Price: $40.00 CAD
email:
Date entered: 02/27/2011
AD#1106
Toronto, ON: riveted mail coif/aventail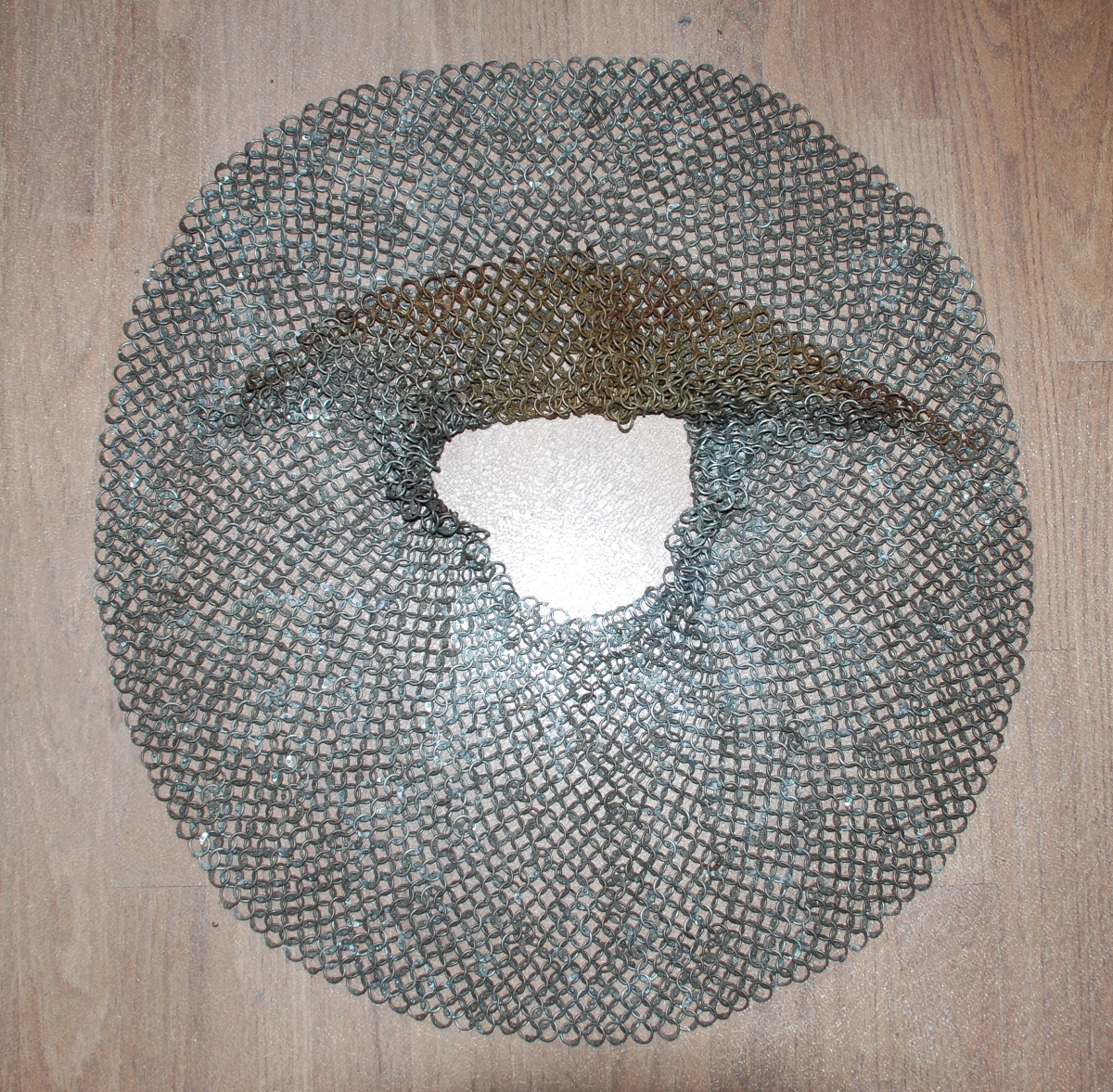 Riveted mail, standard 9mm diameter rings, was fitted to a bascinet (hounskul) and therefore, ready to be attached to another bascinet helm. Approximately 23 in. in diameter.
Price: $75.00 CAD
email:
Date entered: 02/26/2011
AD#1103
Rochester, MN: Forging reality from the fire of imagination.
Handmade arms and armour from the ages of time. Leather armour and stainless steel avaiable on request.
Price: $00.00 USD
email:
Date entered: 09/29/2007
AD#146
Toronto, ON: GAUNTLETS
5 pairs available [2 wisby 2 wisby blackened 1 mild steel blackened hourglass small]$275-$375 all SOLD
Price: CAD
email:
Date entered: 06/29/2007
AD#140
Toronto, ON: Leather Sparring Gauntlets
Custom made to fit your hand. Hardened heavy gauge leather, felt padded and sewn onto a glove of your choice. Suitable for aluminum sparring with arming sword or sword and buckler. Price quoted is for right hand only.
Price: $75.00 CAD
email:
Date entered: 11/14/2006
AD#139
Toronto, ON: Gauntlets
1 pair of hourglass gauntlets.18GA[very light] size small. dark brown in colour[acid dipped] with copper rivets. New never used $275C or trade SOLD
Price: $275.00 CAD
email:
Date entered: 06/29/2006
AD#138