Spencerville, ON: Buckler SALE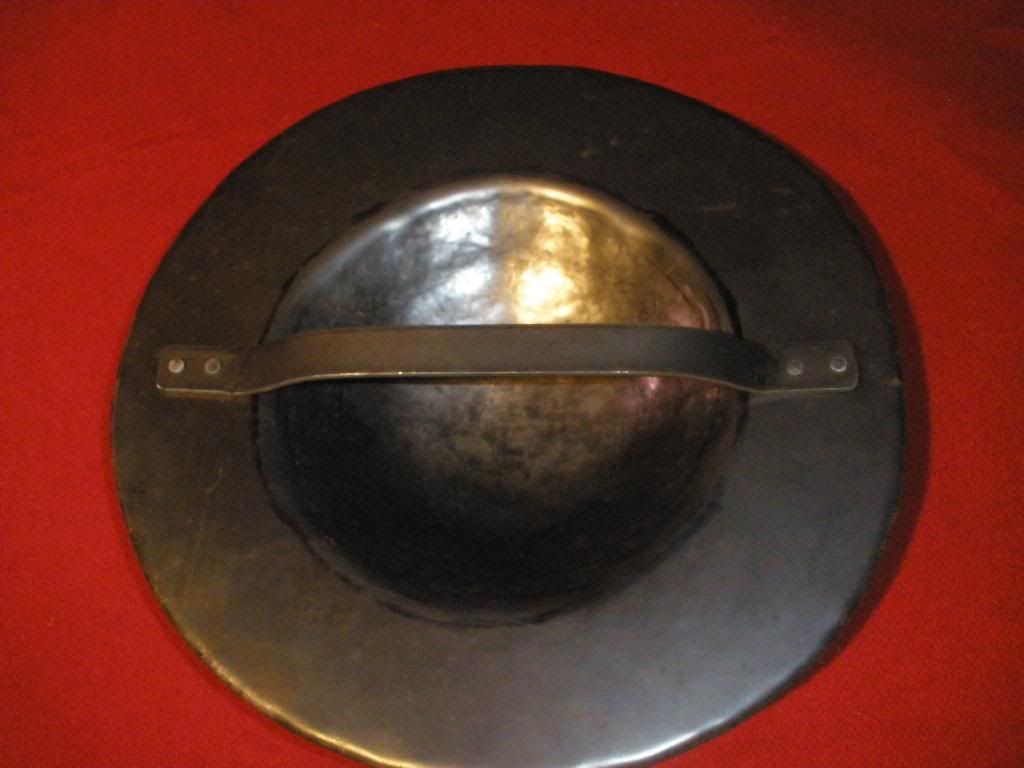 Buckler 12" dia. Hot-Rolled mild steel with munitions grade finish. Rolled outer edge for extra strengh. Simple metal hand grip. Buyer pays shipping.
Price: $50.00 CAD
email:
Date entered: 03/02/3911
AD#1112
Spencerville, ON: Jack-Chains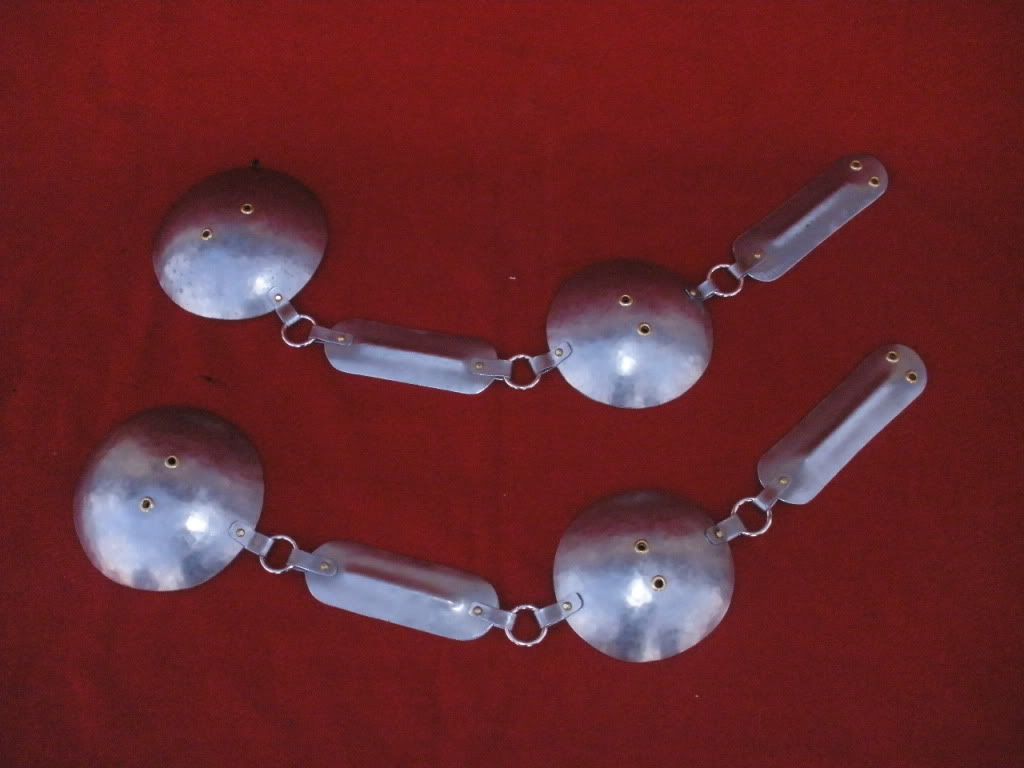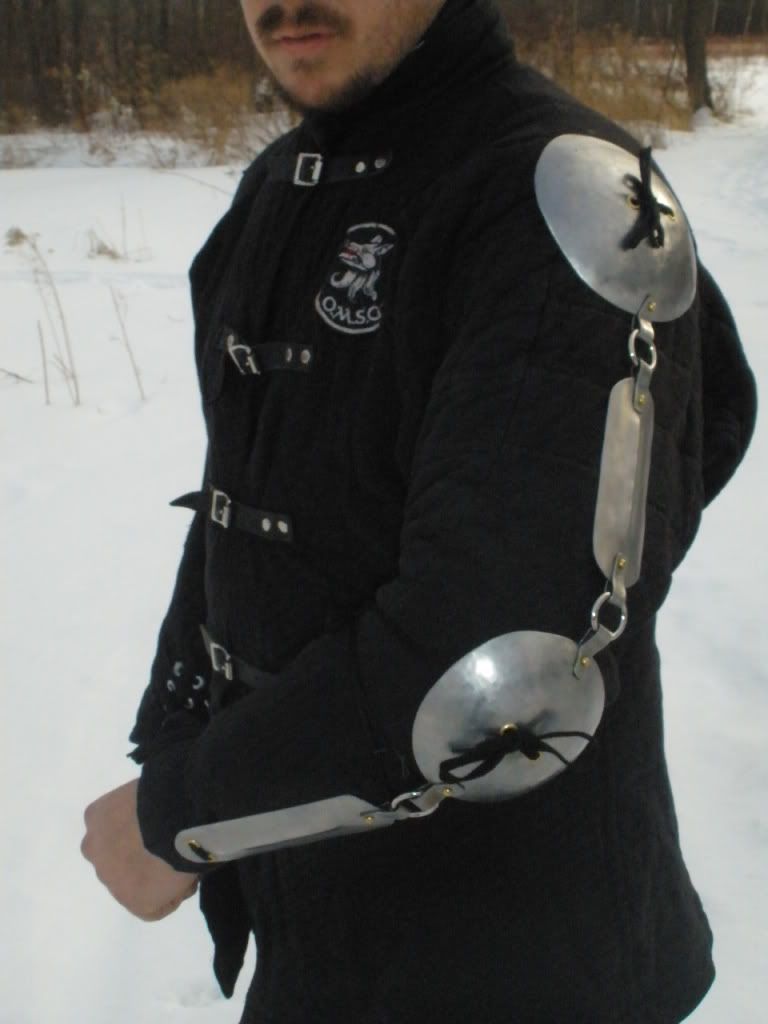 For Sale Jack-Chains medieval armour worn by foot-soldiers and men-at-arms. Attaches to gambeson and provides added protection to the arms, shoulders and elbows. Made with 16ga mild steel. Sized for 21-23 arm length. Allow one - two weeks delivery, buyer pays shipping.
Price: $65.00 CAD
email:
Date entered: 02/27/2011
AD#1107
Spencerville, ON: Gorget SALE!!!
For Sale: Gorgets medieval neck and throat protection. Features rolled upper edge for added comfort and safety. Adjustable two peice design. Three sizes available, ranging from 15 - 17\" neck size. Various sizes in stock and ready to ship. Buyer pays shipping.
Price: $40.00 CAD
email:
Date entered: 02/27/2011
AD#1106
Toronto, ON: riveted mail coif/aventail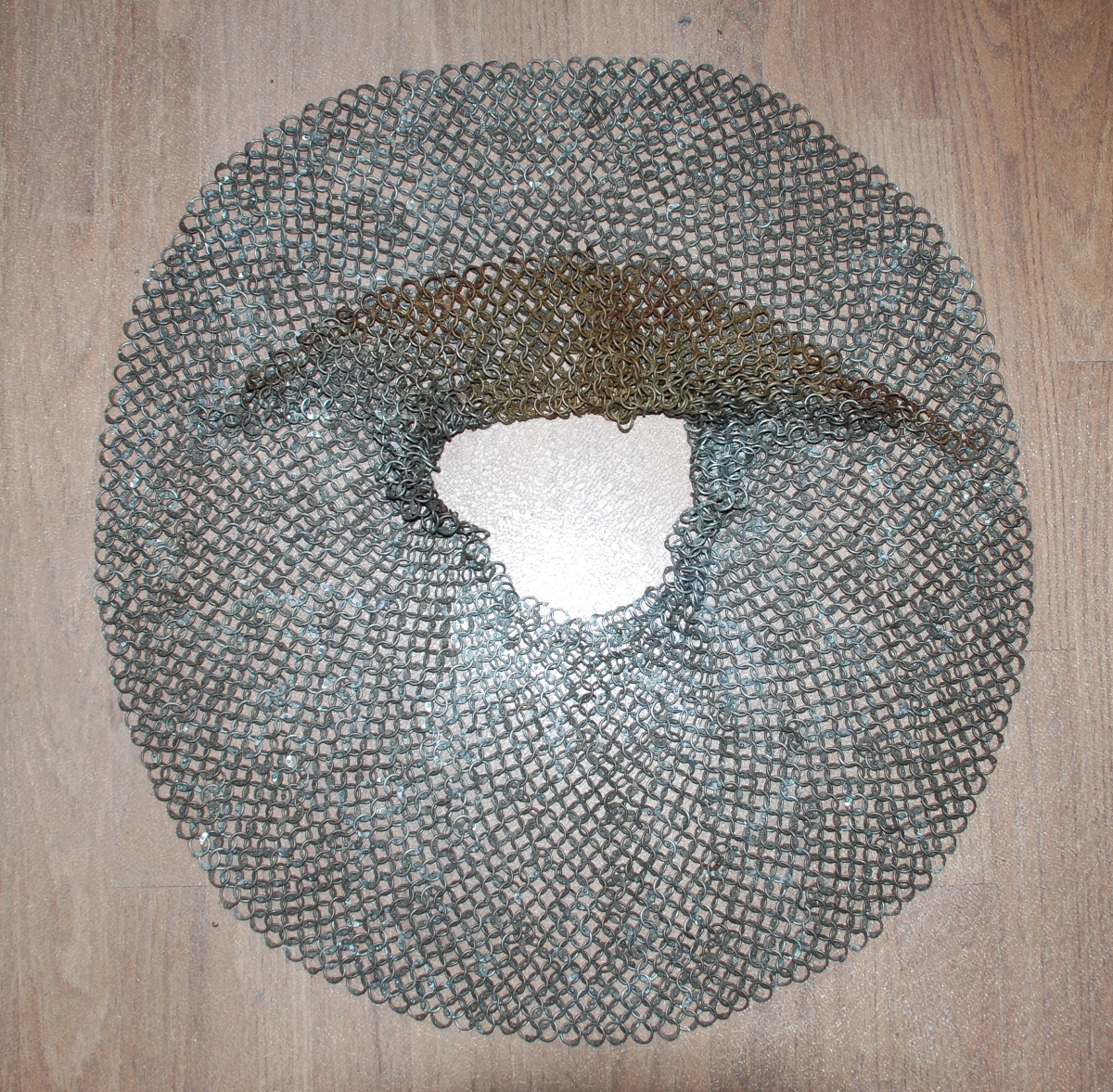 Riveted mail, standard 9mm diameter rings, was fitted to a bascinet (hounskul) and therefore, ready to be attached to another bascinet helm. Approximately 23
Price: $75.00 CAD
email:
Date entered: 02/26/2011
AD#1103
Pasadena, CA, USA: Gambeson for sale
Made in Pakistan, the gambeson is 100% cotton and sewn in the historical style, including hand-made fabric buttons, and grande assiette sleeves. The elbows have extra fabric to allow for wide movement of the arm.
Price: $100.00 USA
email:
Date entered: 02/25/2011
AD#1101
Rochester, MN: Forging reality from the fire of imagination.
Handmade arms and armour from the ages of time. Leather armour and stainless steel avaiable on request.
Price: $00.00 USD
email:
Date entered: 09/29/2007
AD#146
MADRID, Spain: Spanish Cavalry's Sword Mod. 1803. Authentic
Hello. I am selling a spanish heavy cavalry's sword model 1803. It was made in the year 1804 in the Royal Arms Factory of Toledo, Spain. His general condition is good though it need some restoration. The inscriptions un the blade are perfectly readable. Please send me an e-mail and I send you photos and more details.

Price: $900.00 CAD
email:
Date entered: 07/30/2007
AD#142
Toronto, ON: GAUNTLETS
5 pairs available [2 wisby 2 wisby blackened 1 mild steel blackened hourglass small]$275-$375 all SOLD
Price: CAD
email:
Date entered: 06/29/2007
AD#140
Toronto, ON: Leather Sparring Gauntlets
Custom made to fit your hand. Hardened heavy gauge leather, felt padded and sewn onto a glove of your choice. Suitable for aluminum sparring with arming sword or sword and buckler. Price quoted is for right hand only.
Price: $75.00 CAD
email:
Date entered: 11/14/2006
AD#139
Toronto, ON: Gauntlets
1 pair of hourglass gauntlets.18GA[very light] size small. dark brown in colour[acid dipped] with copper rivets. New never used $275C or trade SOLD
Price: $275.00 CAD
email:
Date entered: 06/29/2006
AD#138